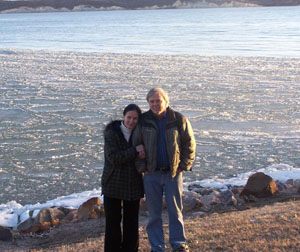 Graduate of the University of South Dakota and M. Div., Earlham, 1981

His writings have been published in Good News, Quaker Life, Evangelical Friend, Moody Monthly, and others.

Requests for his tract, "Your Child and Your TV" came from every state and from abroad. Elisabeth Elliot featured it as the format for one of her radio programs.
Michael returned to the family farm as a fifth generation farmer. Michael's wife, Carmen, is from Romania where she taught piano in a musical and arts high school. She also worked with a Christian mission there. His son, Brian, is a youth pastor. His other son, Shannon, who has an engineering degree, is employed by Sports Car Club of America.